---

Thoughtfully engineered infant car seat providing the ultimate in safety + comfort.
Anchored in Safety.™
Bringing the next generation in safety, innovation, and enhanced comfort, the MESA MAX is designed with thoughtful details and robust features for the ultimate car seat solution. Its sturdy build with included load leg, anti-rebound+ panel, and infinite adjustable headrest will give parents reassurance every ride.
Highlights
Included Base with Load Leg for Additional Stability + Energy Absorption
Infinite Adjustable Headrest for Improved Side Impact Protection
Extra-Large UPF 25+ Hideaway Canopy for Increased Sun Protection
SMARTSecure® System with Red-to-Green Visual Indicator Installs in Seconds
Direct Attachment for VISTA® and CRUZ® Strollers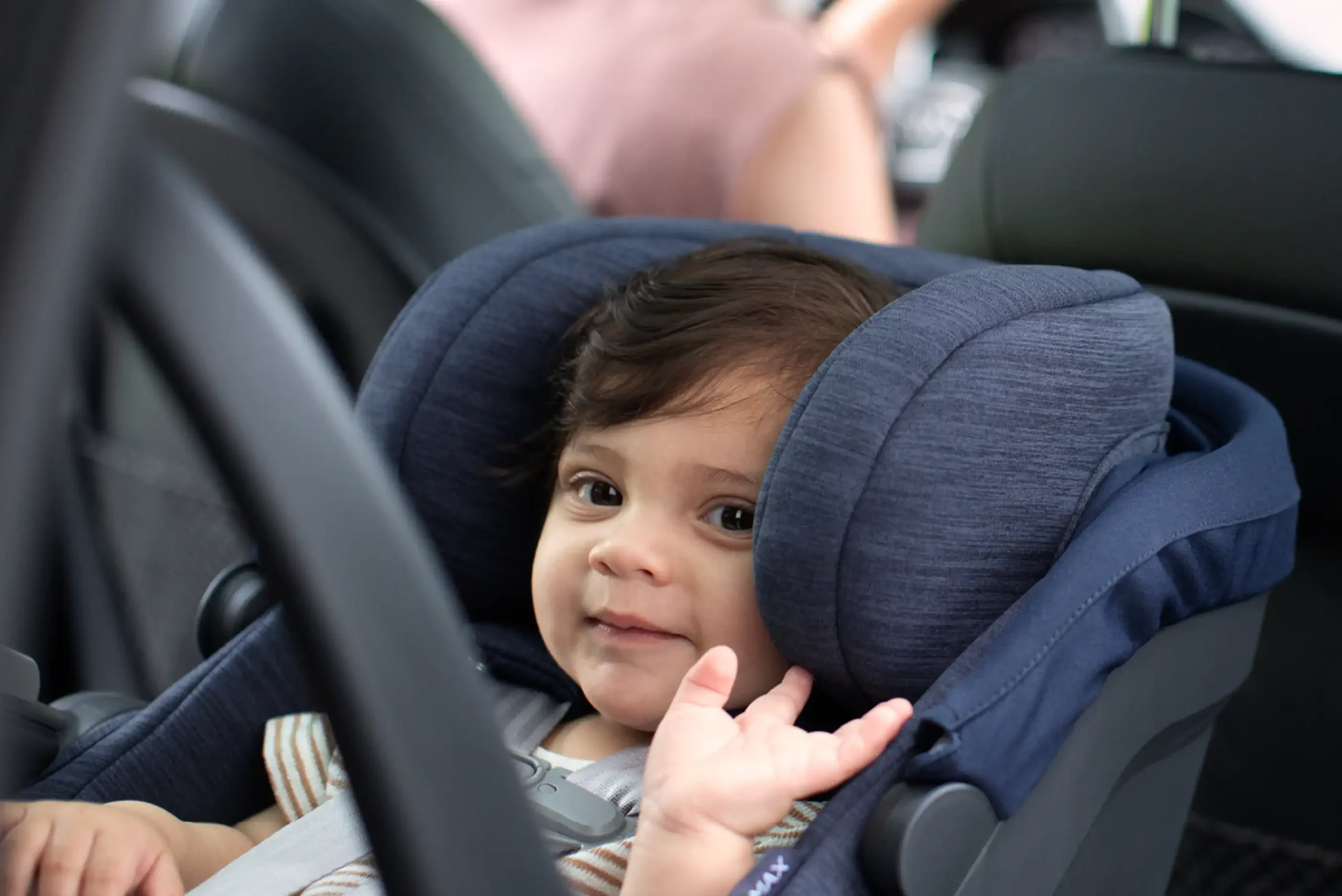 Protection From All Sides
The adjustable headrest is reinforced with EPP foam to help absorb energy while the integrated design of our Side Impact Protection keeps baby's head protected during a collision. Additionally, the 4th rebound carry handle position allows for increased safety and aids in absorbing rebound forces.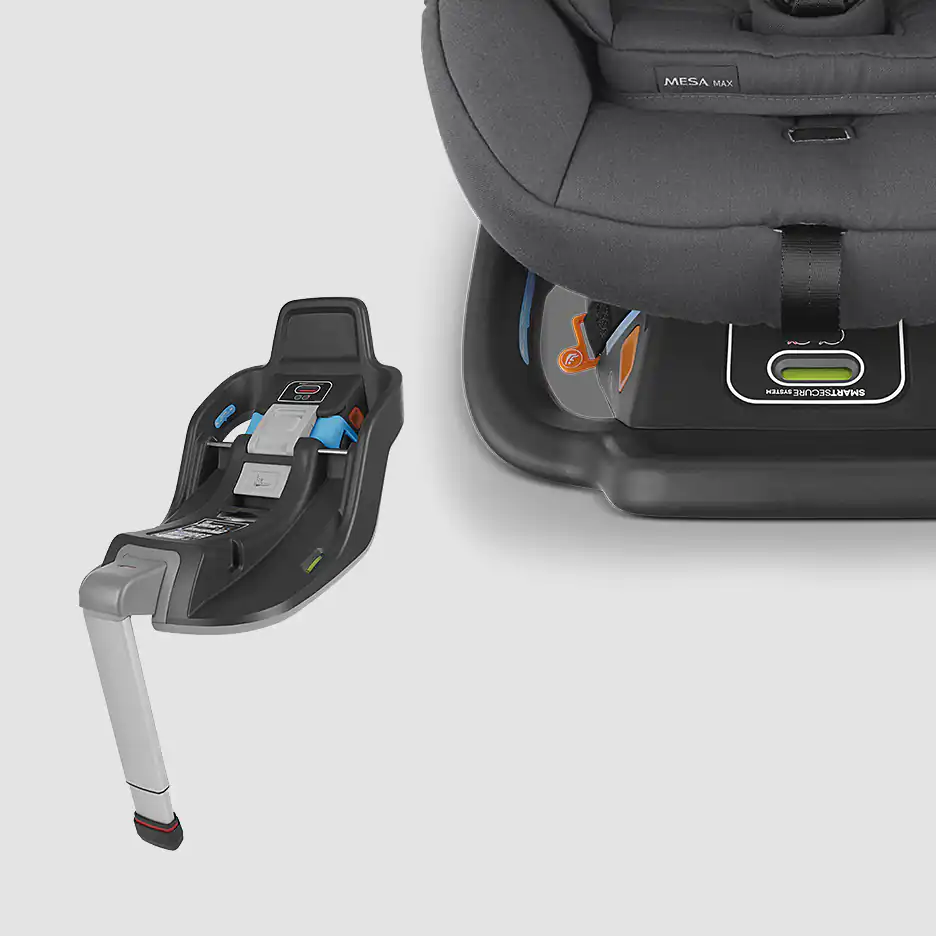 Safety You Can See
The MESA MAX can be installed in a matter of seconds! We make installation quick and simple for you by combining our SMARTSecure® system, auto-retracting LATCH design, bubble level indicators, and red to green visual indicators. The base is also designed with a four-position adjustable foot for easy leveling during installation.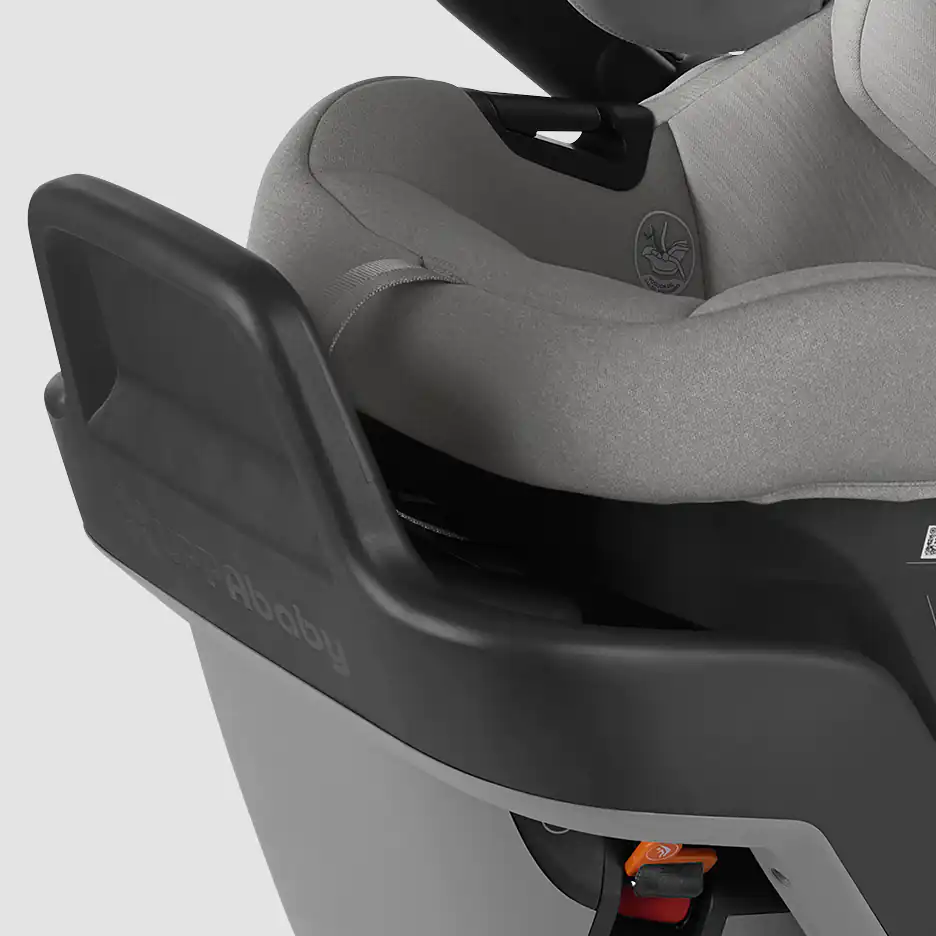 Anti-Rebound+ Panel
The anti-rebound+ panel provides increased safety and protection by limiting the rotation and movement of the car seat in the event of a rear-impact collision.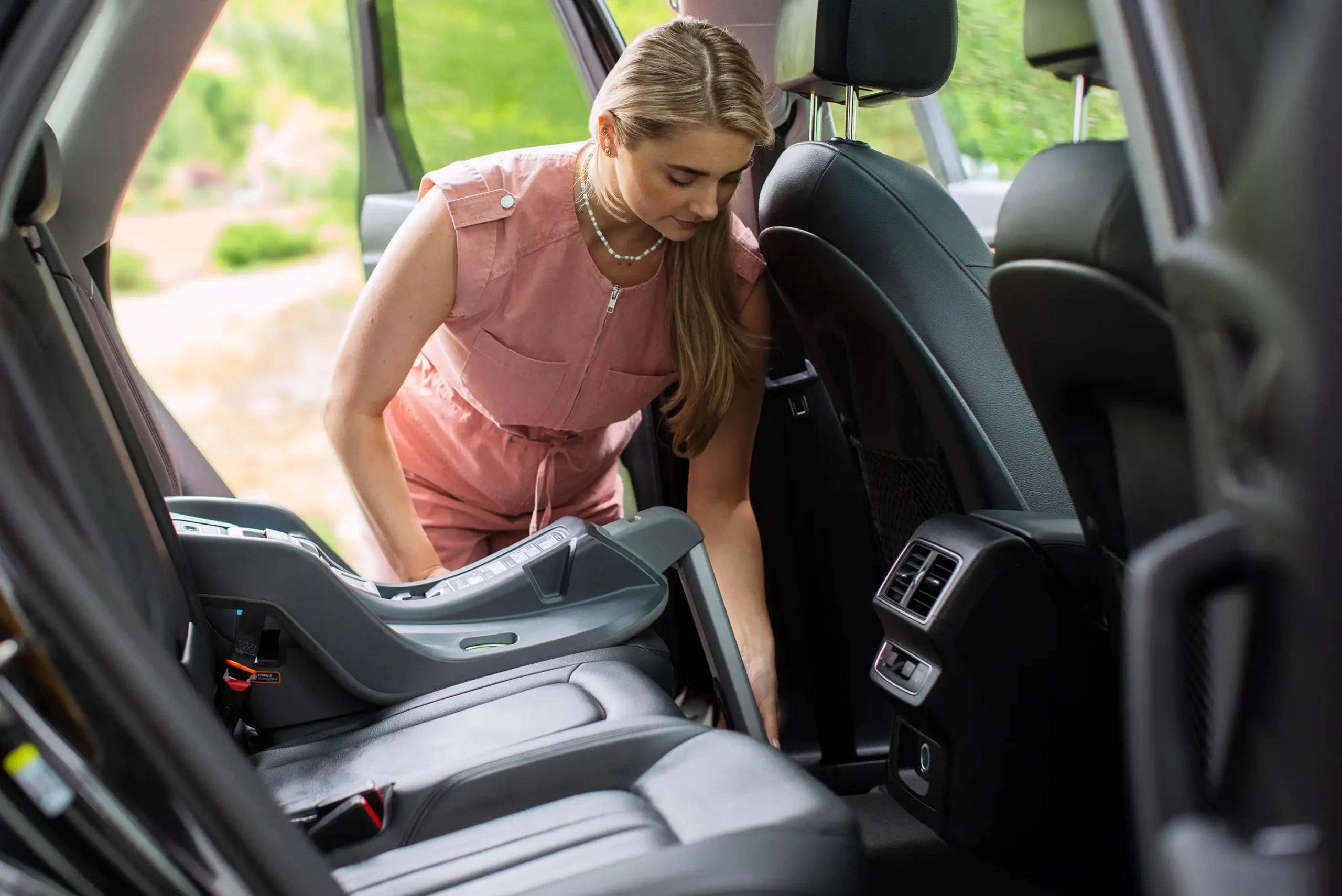 Included Base with Load Leg
The MESA MAX base includes an adjustable load leg that adds stability and increases overall safety. It also helps to limit forward rotation during a front collision and reduce the chance of a head or neck injury.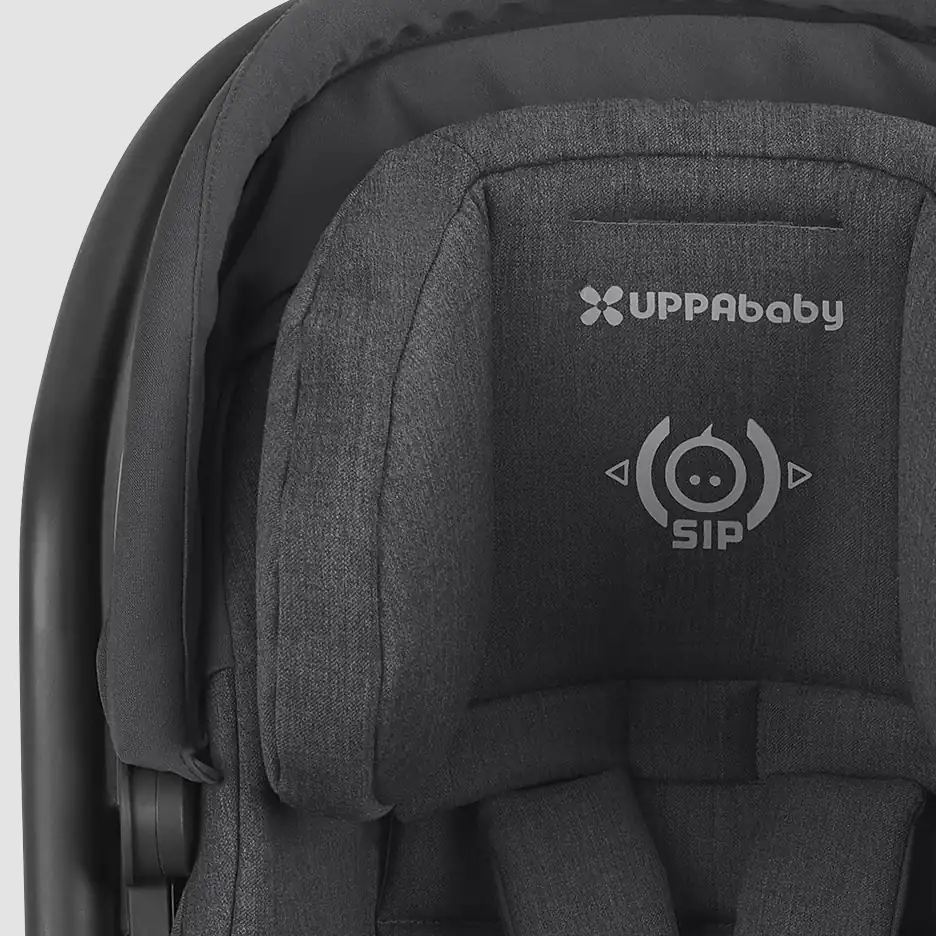 Accurate + Customized Fit
The infinite adjustable headrest allows for a more accurate and customized fit as baby grows. Plus, our simple one-crotch buckle position and no-rethread, adjustable harness makes buckling up a breeze.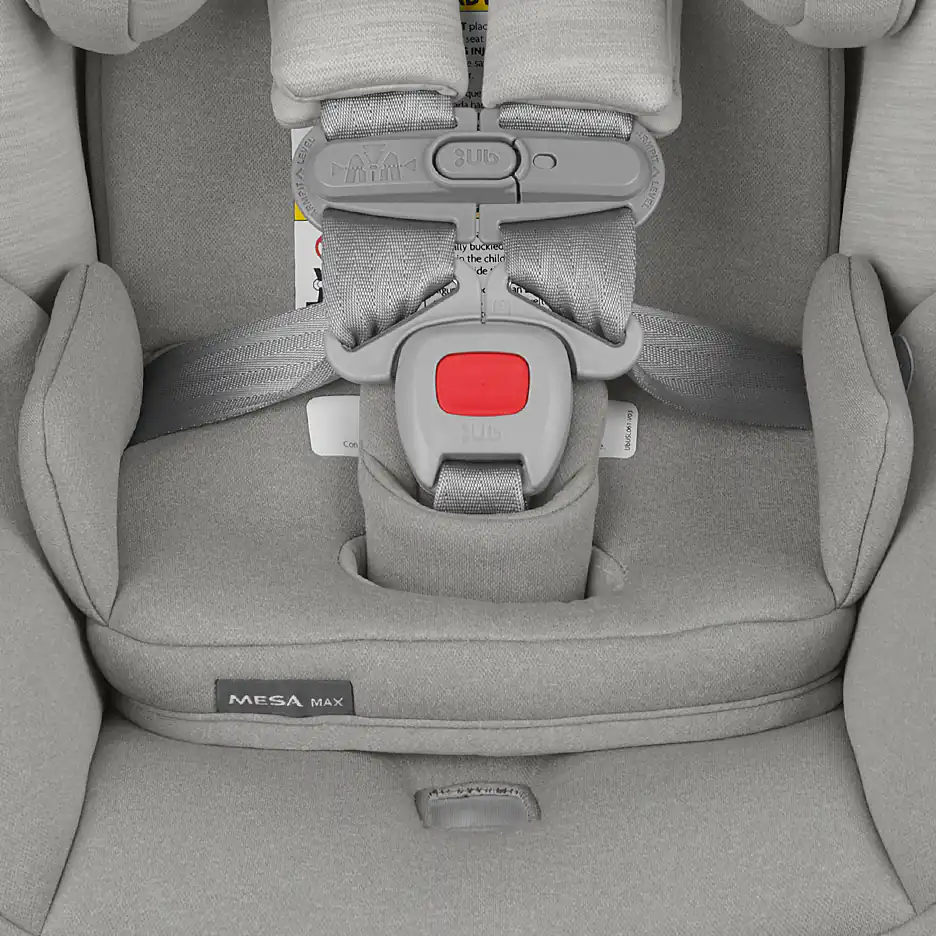 Robust Infant Insert
The robust, removable infant insert is designed to provide better fit and body positioning for babies approximately 4–11 lbs.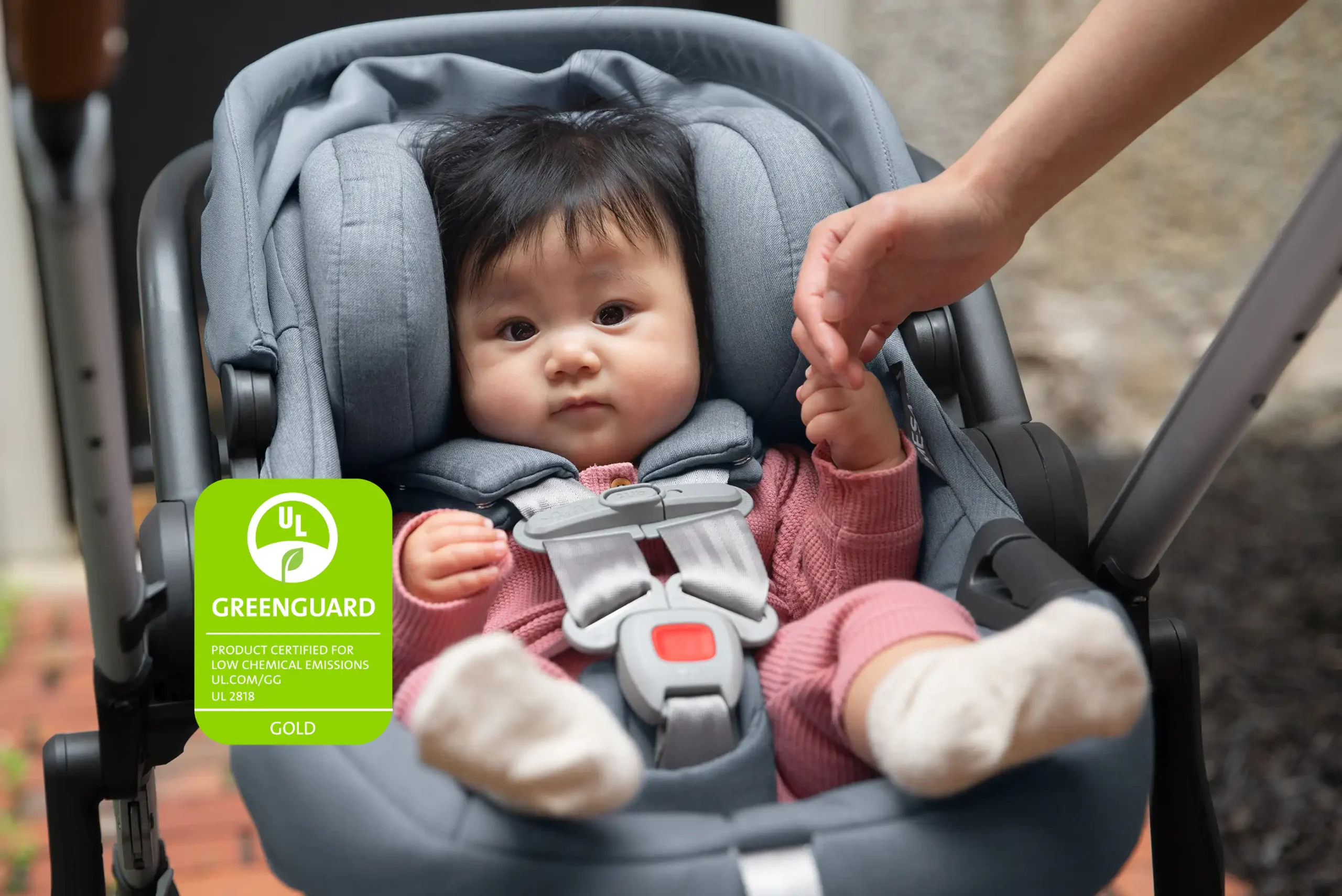 Fire Retardant Free Fabrics + Foams
The MESA MAX is made with both fabric and foam that is free from all fire-retardant chemicals for all fashions, including the large UPF 25+ hideaway canopy. It is also GREENGUARD® GOLD Certified to support healthier air quality and low chemical emissions.

European Routing
European Routing provides a safe and secure carrier-only installation when the use of a base isn't convenient. The belt path easily secures the carrier at three points of contact to reduce movement.
 
Performance Travel System
For the ultimate in portability and safety, the MESA MAX directly attaches to both the VISTA and CRUZ strollers. It is even compatible with the MINU and RIDGE with the addition of convenient adapters. This creates a stylish and simple solution that goes from drive to stroll (and back again).
Adapters for RIDGE
Adapters for MINU


Convenient Release Button
A quick press of the button on the top of the carrier handle releases it from the frame so you can go from stroller to car in one seamless motion. Additionally, the convenient, reversible option allows baby to face you while strolling, or you can turn the carrier to pull right up to a table for mealtime.
Specifications
Approximately 0–1 Years
Suitable from 4–35 lbs, or Up to 32″ in Height, Whichever Comes First
Included Infant Insert Suitable from 4–11 lbs
Dimensions
Car Seat
17″W x 25.8″L x 23″H
Car Seat On Base 
17″W x 28″L x 25″H
Car Seat Base Only 
14.5″W x 21.3″L x 10.3″H
Weight
Car Seat 9.9 lbs
Base 12.6 lbs
Features
Car Seat
Robust Infant Insert Designed to Provide Better Fit and Body Positioning for Babies Approximately 4–11 lbs
4th Anti-Rebound Handle Position for Increased Safety in Rebound and Rear-Impact Collisions when Installing Without the Base
European Routing for a More Secure Installation when Installing Without the Base
Side Ventilation for Airflow
Belt Path Easily Holds Harness Straps Out of the Way
Direct Attachment to VISTA and CRUZ Strollers; Convenient Adapters Available for the MINU and RIDGE Strollers
Carry Handle with Stroller Release Button
All Fashions are Fire Retardant Free Through Our DUALTECH and PURETECH Fabrics
GREENGUARD® GOLD Certified to Support Healthier Air Quality and Low Chemical Emissions
Base
Included Base with Load Leg for Additional Stability and Energy Absorption
Anti-Rebound+ Panel for Increased Safety in Rebound and Rear-Impact Collisions
SMARTSecure® System with Red-to-Green Visual Indicator Installs in Seconds
Built-In Lock Off for Secure Seatbelt Installation
Bubble Level Indicators On Both Sides to Aid In Getting Correct Angle During Installation
Streamlined, Low-Profile Base with Finished Bottom
Four-Position Adjustable Foot to Accommodate Various Car Seat Angles
What's Included
Car Seat
Base
Robust Infant Insert (suitable approximately 4-11 lbs)